I covered spring break in a lengthy post all by itself, now i'm going to sift through my other photos and try to fill in the blanks between that and my last blog…a distant February 2nd. Sad. As one of my transcription clients says on EVERY call…"So, what happened…" man I wish you could hear his voice like I can.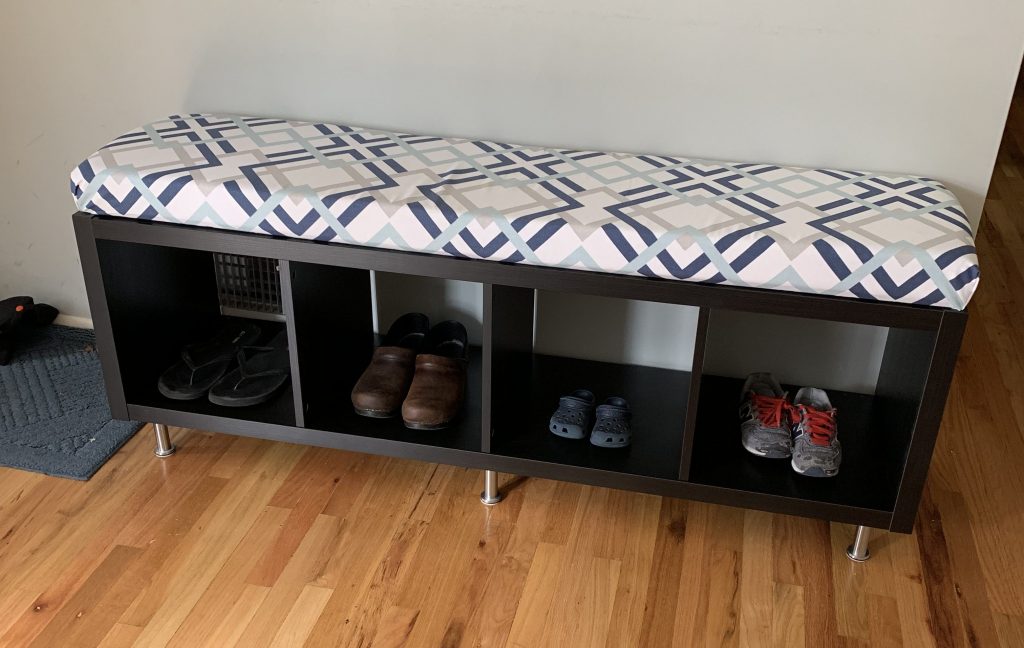 Spring has been slow to come. Jason had oral surgery at the beginning of February to fix some receding gums and therefore wasn't allowed to do any heavy lifting/exercise. In the 6 weeks where he wasn't allowed to shovel, I think we had more snow than the rest of our winter combined…which is still not much, but I got to shovel. We had two pretty hefty snowfalls in the valley and multiple storms hit the mountains. William's school district had it's first EVER snow day (the district is 10 years old). It got William's hopes up every time he saw snow that there would be another snow day. The water managers are happy to see the moisture as long as we don't have severe spring run-off/flooding. So far the spring has been cool and wet. I'm fearful it will suddenly be 90 degrees, but having a rather slow spring has been enjoyable. Our rhubarb is now growing, the roses are leafing out (even the one I transplanted!!), and I started a couple rows of peas in the garden. The boys enjoyed the winter/spring snow but now we are all ready for more summer-like weather!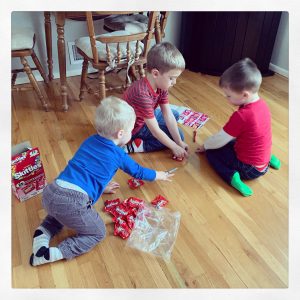 February into March, we took advantage of the cold weather and completed another round of Saturday morning swimming lessons. William barely tolerates lessons but Christopher has fun. I wish they were both better swimmers. Unlike some kids that are born water bugs, my boys are not all that enthusiastic about swimming or swimming lessons. We'll splash around in the small backyard pool this summer and see if we can keep making some progress.
The 3rd week of March we had 2 birthdays (William the 18th and Andrew the 22nd) AND Jason left town for a work trip.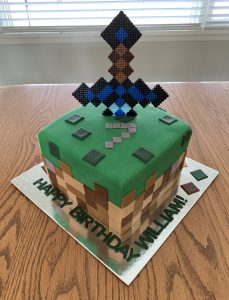 Thankfully he was able to leave after William's Monday birthday and return on Andrew's Friday birthday. Saying the week was hectic would be an understatement. I got through the week on coffee, diet coke, cake and fondant. Everyone survived, and at the end of the week William had a very special Minecraft birthday cake for his Chuck E. Cheese's party on Saturday (more on that in his birthday post). The cake was, to date, the most ambitious I've made. I ended up overestimating the number of layers I'd need and baking an extra box of cake mix. I know, I know, it wasn't from scratch, but I'm crazy, not insane. I also made way too much ganache and broke a piping bag full of buttercream frosting in the process. What a mess! Being a perfectionist, I was up way past my bedtime making Minecraft swords out of pearler beads. During the 3 attempts it took to get it 'right' I learned that I hate pearler beads. I'm going to try not to use those little buggers again unless absolutely necessary. It's a good thing I love William so much. You only turn 7 once! Not to be left out, I had also made a cake for Andrew to start the week before Jason left so as you may imagine, we were up to our ears in cake. I'm going to start a new fad diet which includes cake and coffee for breakfast every morning.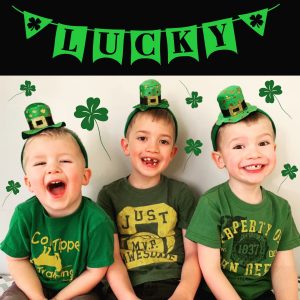 Have I ever told you how much I love little boy haircuts? I should really learn how to give decent haircuts above and beyond a standard 1 guard length buzz cut. We got them all trimmed up at the same time mid-March and I couldn't have been happier…until I buzzed them all for summer this week. If I get my way, I'll have them out on the back patio weekly all summer keeping those trims nice and short. I was apparently not wired to have little boys with long hair, ironic in the fact that I'm currently trying to grow my hair out. One last hurrah before I'm really, actually, totally gray. Jason came back from Spring Break with 1, yes I said ONE, gray hair, giving you some indication of how the trip went. I pulled it out for him. Loser. Now you're up to speed on the hair-happenings in our house. I know the suspense had been killing you.
We had a short week after Jason got back and the birthday parties subsided to prepare to head out on Spring Break in San Diego. All the details in my earlier post here.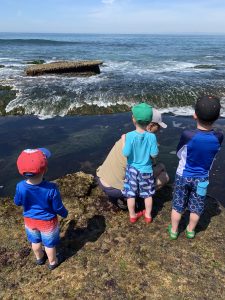 At the beginning of the year Jason and I bought concert tickets to see Ben Folds with the Utah Symphony Orchestra. We have an understanding that whenever he comes to town I'm allowed to buy tickets. When we purchased the tickets, we had no idea we'd just be returning from a week away on Spring break. Nevertheless, on a rainy Tuesday night (when I really wanted to be wearing my sweatpants) Grandma Marion babysat and we had a date night. There would be more pictures, except somehow I lost my ticket stubs and Jason and I are too shy to ask anyone to take our photo. It was lovely and we looked gorgeous–you'll just have to trust me on this.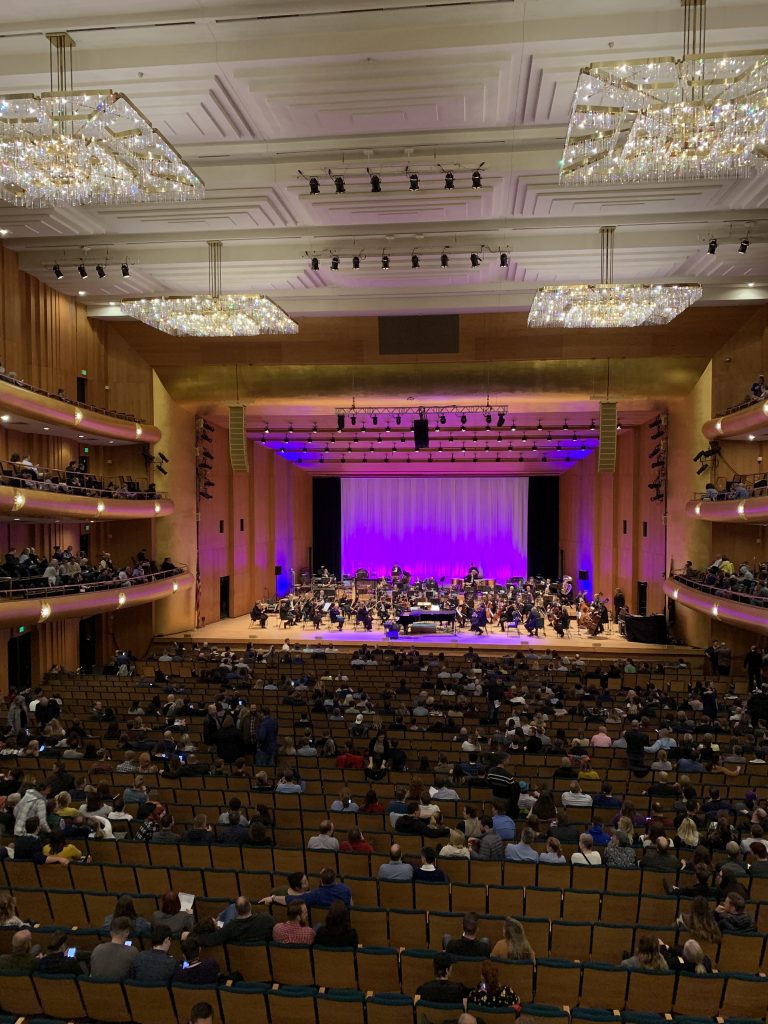 We've had a week to get back into our school schedule groove and are now preparing for my parents to visit starting on the 17th! Excited for a some fun, a few projects (of course) and some quality time between the grandparents and grand-kids. I have a couple birthday blogs to catch up on from March and Christopher's April birthday is fast approaching on the 24th. He's requested a Ben 10 cake. You'll have to wait unit the next post to see what I have up my sleeve.
Until then, take care!
S.~